Support includes toll-free access to Technical Support as well as an on-line issue ticketing system. The online issue ticketing system is a customer portal that allows users to enter questions related to their use of PIMS, document issues or request system modifications, and then track it all through resolution or completion.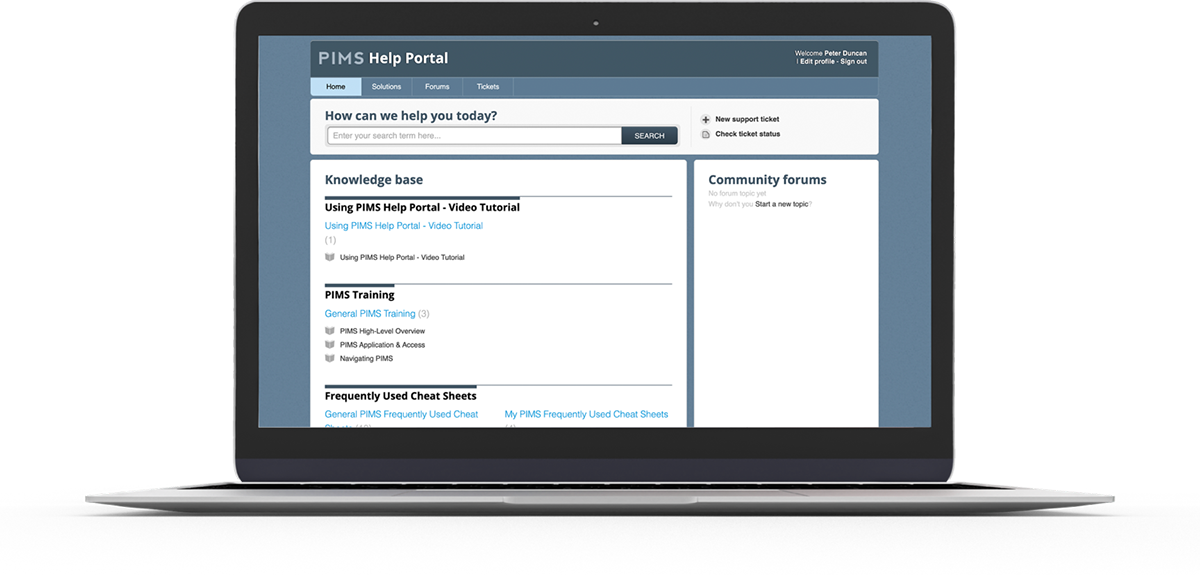 Communicating a Technical Issue:
Email Support:
Emails regarding technical issues with PIMS can be sent to support@engsoftsolutions.com.
Telephone Support:
Telephone support provides prompt answers to questions regarding the use of PIMS. PIMS Telephone Support is available 24/7/365 for issues requiring immediate attention. PIMS Telephone Support can be reached at 1-855-ESS-PIMS (1-855-377-7467).
Online Support:
Online support allows users to document issues and their resolution. When users create tickets in the online support area these tickets are forwarded to Technical Support who will follow-up with the user and ensure their issue is resolved. Users can create tickets, check ticket status, and attain resolutions. Web-generated tickets are the most effective means of communication, but telephone calls are welcome. Users can also chat with Technical Support online when available.
Contact us
Let's Get Started
Our PIMSHQ software combines the best of project, program and knowledge management into a single, collaborative workspace providing real-time monitoring and seamless data dissemination.
Request Demo