PIMS is a hosted SaaS (Software as a Service) application that facilitates engineering and construction project management for clients. A PIMS repository becomes the single source of truth shared and maintained across the project lifecycle with all project organizations. A PIMS repository can be leveraged for an individual project but also has the capacity for managing project portfolios.
Engineering Data Management
Identify Systems, associate documents and drawings, and classify by functional area and type
Manage critical project instrumentation, equipment, and line information and reference relevant drawings and specifications
Construct required project forms or deliverables like datasheets, receipt and installation verification forms, or calibration forms and generate and track as they are executed
Compile Documentation to produce electronic Turnover Packages (eTOP)
Project Management
Track change using Project Change Notifications to identify design, cost, and schedule impact and understand the funding of change
Identify Punchlist items and track responsibility and completion by vendor or subcontractor
Log Action Items and assign responsible users and due dates to ensure satisfactory resolution
Develop Requests for Information (RFIs) and record for proper collaboration and communication between project team members
Use Project Decisions to record project issues and assist in the development of project scope and assess potential change during an active project
Initiate Field P&ID Changes to track drawing red-lines and their application to the Master Drawing Set
Manage and control Cost by tracking budgets, purchase orders, and invoicing; quantify and track project change as related to budgets
Documentation Management
Create and Maintain Project Documentation Library
Collaborate in a work environment where project documents can be reviewed simultaneously by team members
Receive, distribute, review and approve all project documentation electronically
Access the most current project documents at any time and from anywhere
View documents by System, by Type, by Folder, or Owner; search documents by keywords or content
Create electronic turnover packages (eTOP) for engineered systems
Structure turnover to the site at project completion
Cost Management
Align budgets with project work and approved change more effectively
Develop procurement plan detailing contracts and payment milestones
Align purchase orders with incoming invoices to understand spending
Track spend in the context of the procurement plan or individual contracts
Use cost reporting to summarize activity and the impact of potential change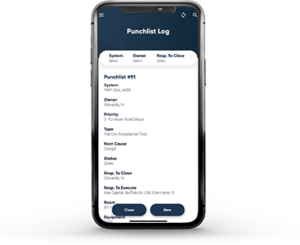 PIMS Mobile
PIMS Mobile is an app developed to support the execution of PIMS project activities in the field:
Engineering Data Support for Executing Electronic Forms
Punchlist – access to the Punchlist Log for a project including the ability to generate new punchlist items as well as perform a walkdown of punchlist items for system close-out
Electronic Forms –provides ability to execute electronic forms templated in PIMS. Forms can be accessed and managed on a Personal Clipboard and thru Engineering Data
Contact us
Let's Get Started
Our PIMSHQ software combines the best of project, program and knowledge management into a single, collaborative workspace providing real-time monitoring and seamless data dissemination.
Request Demo